Pet Adoption During COVID-19
With everyone being locked up inside, people started to adopt more and more pets through breeders and places such as the ARL.
Sophomore Hunter Shepherd is one of those people who decided to adopt a pet over the lockdown period. His dog is a German shepherd/golden retriever mix named Rosie. 
"We wanted to get a dog and thought that while I was home from school and my mom was working from home it would be a good time to have a puppy at home," said Shepherd. 
Animals can provide therapy for people who are going through an emotional time. The most common animal that can help mental and emotional health are dogs. They help reduce stress and calm people when they get anxious according to newsinhealth.nih.gov. 
"I think overall it has been a good change. She has brought a lot of happiness to our family," said Shepherd.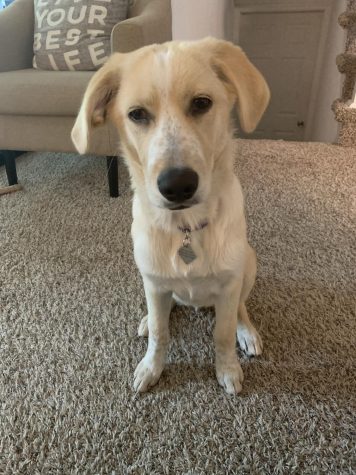 One of the places people can go adopt a pet is the or the Animal Rescue League. Due to the pandemic, things have changed when it comes to the adoption process. Now, instead of just going in according to the ARL website, people need to schedule a time to to meet with a counselor and meet the animals. People are now also limited to the amount of animals they are allowed to meet. If someone does wish to adopt an animal they will talk with the counselor about proceeding with that. 
Unfortunately due to the virus many have lost their jobs so they are unable to take care of these animals and just end up surrendering them according to Science Times. 
"I think it's important to adopt if you are ready to be a pet owner and not just because other people are doing it. Make sure you have the time now during COVID and you will always have time for your new pet," said Shepherd.