Varsity Girls' Volleyball take on Regionals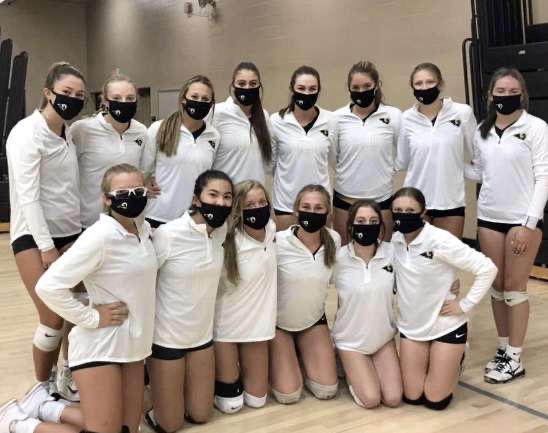 The varsity girls' volleyball team won their first round at regionals on October 22 vs Ottumwa. They are to play Ankeny next game with the regional championship being held on October 27. Senior Jordyn Brown has high hopes for the end of the season whether they win or lose. 
"My hope for the end of the season is either win or lose I want to leave the court knowing that as a team we all gave maximum effort," said Brown. 
Sports have had a big impact with the pandemic; Senior Grace Rosenboom believes it has not only affected the game, but also affected the relationship within the team.
 "It's affected our team bonding immensely, we can't do team dinners or any team bonding outside of the gym because of Covid," said Rosenboom.
Not only has the pandemic affected the bonding within the team but many new procedures have also been put in place when playing in game.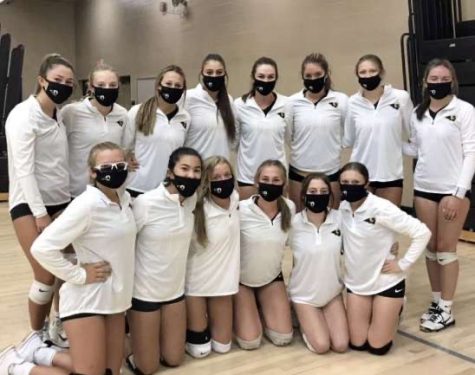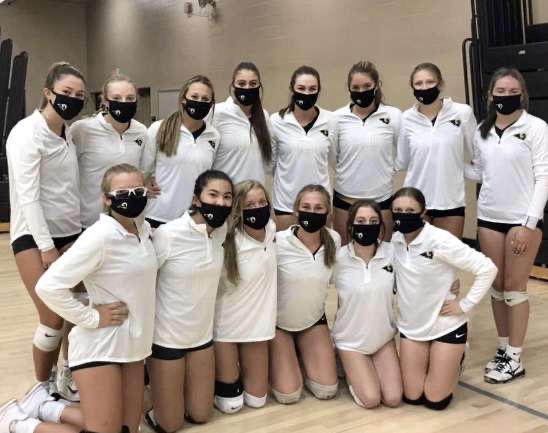 "We have a lot of changes like sanitizing and switching the balls out after every point, wearing masks if you're on the bench etc. We also normally do Saturday tournaments throughout the season, but instead we have been doing triangular/quad tournaments during the week to keep the amount of people to a minimum," said Rosenboom.
Brown has some concerns for regionals championship but believes they will strive if the team comes together to work hard.
"I have some concerns about regionals as we have many players with some injuries. But I still think that we will thrive as we are seen as the underdogs and that is motivating us to work extra hard to prove others wrong and take home a win," said Brown. 
Rosenboom hopes the team can continue to improve each and every game with the season coming to a close.
"I hope we can continue to improve and see how far our hard work can take us," said Rosenboom.