Performance Changes
Live performances at the high school will look a little different this year
Students in both the choir and band programs are starting to get ready for their first performance of the year. But, because of COVID-19, many changes are being made to make sure that everyone attending can be as safe as possible. Many students are anxious and unsure of how everything will go because this is something completely different compared to previous years. 
On November 5, the school board addressed how concerts were going to look. Everyone attending a performance must wear a mask the whole time, socially distance, and quickly leave the building once the performance ends. There will also be a live stream of the performance for those who choose to not be there in person.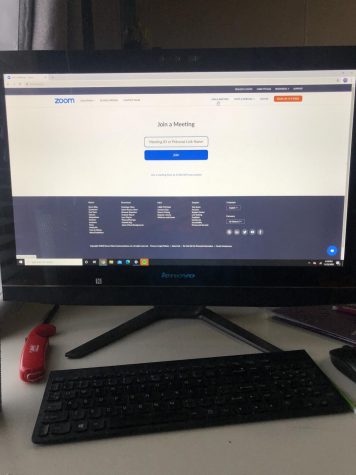 Junior JJ Wilson is one of the many students that are preparing to perform under strict guidelines in order to stay safe during these troubling times.
"Masks are a big part of COVID safety in the band. All players wear masks while not playing and while playing, and are spaced out to prevent the spread of germs through the instruments," said Wilson.
The students are not allowed to wear school concert uniforms, and students will only be allowed to give two tickets to invite family members to the concert. The staff will also have to tape off pods of four seats for family members to sit together and remain socially distant from other attendees. 
Senior Joise Kline has been performing at the high school for four years, and is one of the many seniors that feel unsure about being able to perform this year.
"The difference with performing this year is that it's a lot harder for us to get in front of people to play and also we are not meeting everyday so it is harder to get students to practice," said Kline.
There will be multiple performances to have the air recirculate in between. Normally, all three band groups or all four choir groups would perform on the same night in close proximity to each other, like Bass Clef starting at 6 and then Treble Clef starting at 6:30. Instead of that, the groups will perform later with more time in between them. Like the Symphonic and Wind Ensemble bands perform at 6:30 and then Concert bands perform at 7:30.
A lot of students and staff are left feeling uncertain on whether they will even be able to perform at all this year. 
"There is a lot more unknown and nothing is set in stone. COVID has made planning much harder to do and has caused rehearsals to change a lot," said Wilson.
Everyday there is something new when it comes to COVID-19. Whether it's new guidelines students have to follow, or the possibility of having to go back to remote learning, students and staff continue to persevere through those feelings of uncertainty and continue to prepare their music.