Women's History Month
March is Women's History Month. According to womenshistorymonth.gov, Women's History Month was first celebrated in 1981. It started as Women's History Week and would take place for one week in March. Six years later it was extended to the full month, following petitions from the National Women's History Project. Throughout the month, women's successes throughout history are celebrated. It is a time for the nation to reflect on the contributions of women and how it has shaped the modern world.
Language arts teacher Julene Pappan shares her thoughts on this month.
"It's a time to celebrate the women have contributed equally to our history," said Pappan.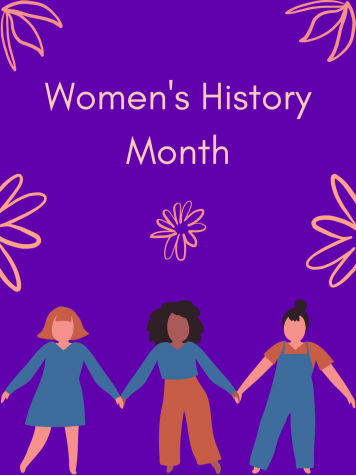 Many achievements are celebrated throughout Women's History Month including women's suffrage, women gaining equal rights to education, and women entering the workforce.
Caroline Hermes shares the importance of this month and why it's appreciated by many women.
"It is nice to have a month that recognizes all the amazing stuff that women have done throughout history," said Hermes. "I think it is so important to recognize the women that have shaped our future and allowed us to do things that many years ago we could not do. As women we would not be where we are with women rights without these influencers."
During the month of March, several women look back on the women who have impacted their lives and the lives of those around them.
"I'm a huge fan of Ruth Bader Ginsberg," said Pappan. "She was brilliant first of all. She was dedicated to every single thing in her life equally. Her health, her job, her family. There's nothing about her to not admire."
Women's History Month is not only a time to celebrate historical events and figures, but also a time many women look back on who has inspired them throughout their lives.
"I admire my mom. She has taught me how to be a strong independent woman," said Hermes. "I aspire to be half the woman she is someday."
Women's History Month is celebrated throughout the month of March, with March 8th being International Women's Day.