March Athlete of the Month: Cole Filloon
Q: How long have you been running track?
A: Since seventh grade.
Q: Who has been the biggest influence throughout your track career?
A: My dad because he ran track in high school, and it was a big thing for him.
Q: What events do you run?
A: 4×1, 4×2, and the 4×4.
Q: What is your favorite thing about the sport?
A: It trains me for football season.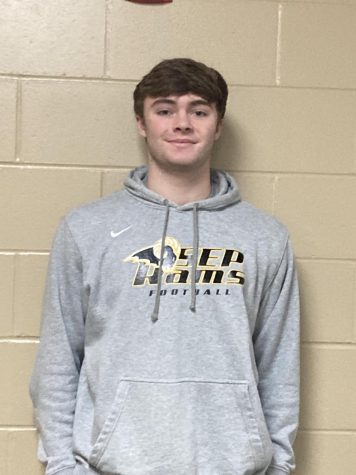 Q: How do you feel knowing it's your last year in high school?
A: I'd say bittersweet because track isn't my favorite sport but knowing i won't do it again in my life kind of sucks.
Q: Do you plan to do track in college?
A: No because I am committed to football.
Q: Where are you planning to go for college?
A: University of Northern Iowa.
Q: What is your favorite memory about track?
A: Winning the 4×1 state championship last year.
Q: What advice do you have for freshmen planning to run track?
A: Just stick with it because even if it's not your favorite sport, it'll train you for other sports you're interested in.