Yearbook Offering FREE Baby Ads to 2020 Graduates!!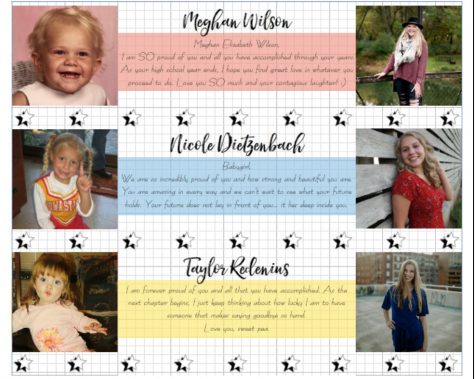 Southeast Polk High School's yearbook, The Ram, is excited to announce that senior graduates can submit "baby ads" for FREE this year. This content includes a current and childhood picture of the 2020 SEP graduate and a special message from his or her family. If you're interested in submitting a baby ad, follow the step-by-step directions below! The final submission deadline is Monday, April 27 so act fast!!
Step-by-Step Submission Instructions
Type a brief message for the ad on the lines below OR type a message and send it to the email account listed below. Space allows for approximately 65 words.

Be neat and proofread! We will write the message exactly as it is written.

Provide one childhood picture and your favorite senior picture of your child (or other current picture).

Typically, these ads cost $30. However, with these unprecedented times, we are offering a free ad to any family who would like to participate in this process. However, we need ALL ads by the deadline listed.

Send current photo, younger photo and message via email to

[email protected]

.

Act on this as soon as possible!
Photo Submission Guidelines
– Take the color and general photo quality into consideration.
– Photos will be adjusted to size for the layout. The best size is 4" x 6".
– The staff reserves the right to reject materials that are of poor quality or in questionable taste.
-If you have a photo that you have a copy of that is not electronic, you may consider "scanning it" via an app. Google "Photo Scan" or "Shoebox" (Ancestry.com) are good options, but there are others out there as well.
If you have any questions or concerns, PLEASE email [email protected]. Thank you!