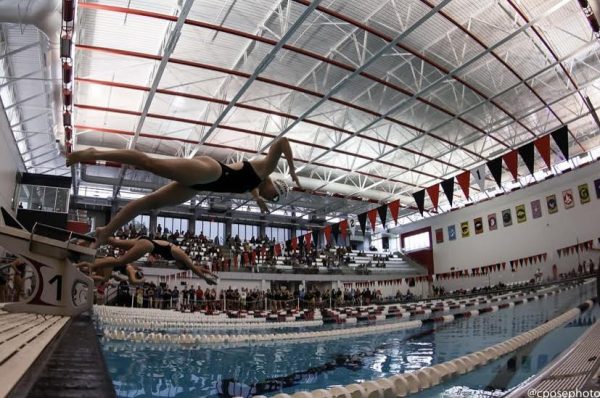 Q: What sport do you do? 
A: Swimming in the fall and golf in the spring.
Q: How long have you been swimming?
A: Since I was 7 years old.
Q: What memories do you have from swimming? 
A: There are so many memories but my favorite is my sophomore year when I drove by Coach Kieler in the middle of the road and waved as I passed her. I later realized when I was talking to another swimmer that she was actually stuck in the middle of the road and on the phone with a towing company because her car broke down. I went down the road with some of the other swimmers and proceeded to push her car up the giant hill to the pool. Kieler still makes fun of me for it to this day.
Q: Who has encouraged you the most in your career? 
A: My parents have always been my biggest cheerleaders. They come to every meet and are always my biggest supporters and cheer me on through everything. 
Q: Why did you start swimming? 
A: For as long as I can remember the pool has been my favorite place to be. When I advanced out of swim lessons, my parents asked if I wanted to start swimming competitively and I've been swimming ever since. 
Q: Who was a swimmer you looked up to when you were younger? 
A: When I first started swimming, Allyssa Ruths, now one of our team coaches, was in high school,  a state champion/record holder, and on my swim team. She was the person who taught me to do a flip-turn and the swimmer that I always looked up to and wanted to be when I was younger. 
Q: Do you plan to swim in college? If so, where? 
A: I'm currently undecided but plan on swimming in college somewhere.