Q: When did you begin to take an interest in art?
A: I first became interested in art way back in elementary school art classes. Before that, I had liked to draw and color but that really kick started my interest.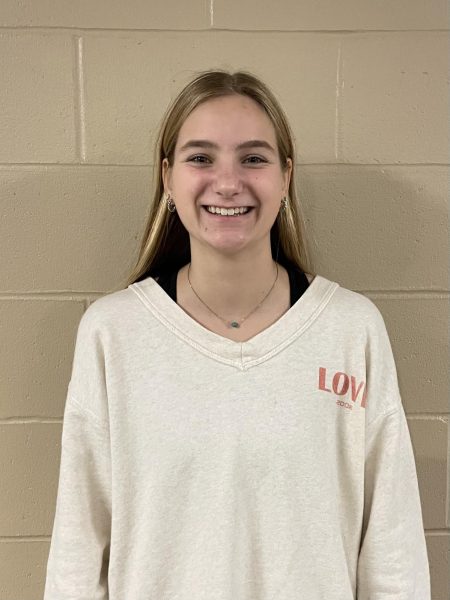 Q: What inspired you to become interested in art?
A: I had a really fun art teacher in elementary school, Mrs. Smith, and she was the one who really sparked my imagination. She was what inspired me.
Q: How have you incorporated art into other activities you're involved in?
A: One way I have incorporated art into activities I am involved in, is that I have drawn and painted multiple banners for the Student Council and used creative skills to design social media posts for various clubs such as Best Buddies and FCA.
Q: Do you do art in your free time?
A: I don't have much free time but when I do I'll draw or paint occasionally. Another form of art I enjoy in my free time is music, as I love to play the piano.
Q: What art project have you created that you're the most proud of?
A: For my grandparents' 50th wedding anniversary, I carved and painted a peace pole for them to put in their garden. I also recently sold a painting for around 600 dollars, so that was very satisfying to see that others valued my art as much as I do.
Q: What are some challenges you've faced while creating art?
A: Sometimes when the plan for a piece doesn't come together I struggle to overcome mental and sort of creative blockades.
Q: What advice do you have for students that are interested in art?
A: Advice I have for students in art is to find a way to use it in your daily life. As you get older and busier it is easy to lose your passion for art, and so finding small ways to use art each day can help you keep your passion growing.