COVID-19 Won't Stop the Marching Rams
COVID-19 can't stop the Marching Rams as they proceed with their season.
The Marching Rams participate in competitions against other schools as well as clinics to better perfect their shows. Of course, a lot has changed with the Covid-19 guidelines for the safety of the marchers. 
The marchers were able to perform at the homecoming game as their only football performance and participated in a clinic the next morning. The band has three rehearsals per week and can't do all the performances they usually do. But that doesn't stop them from giving it their all.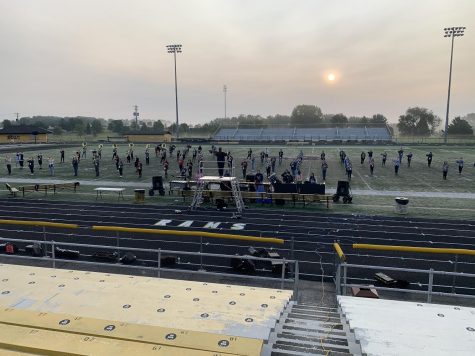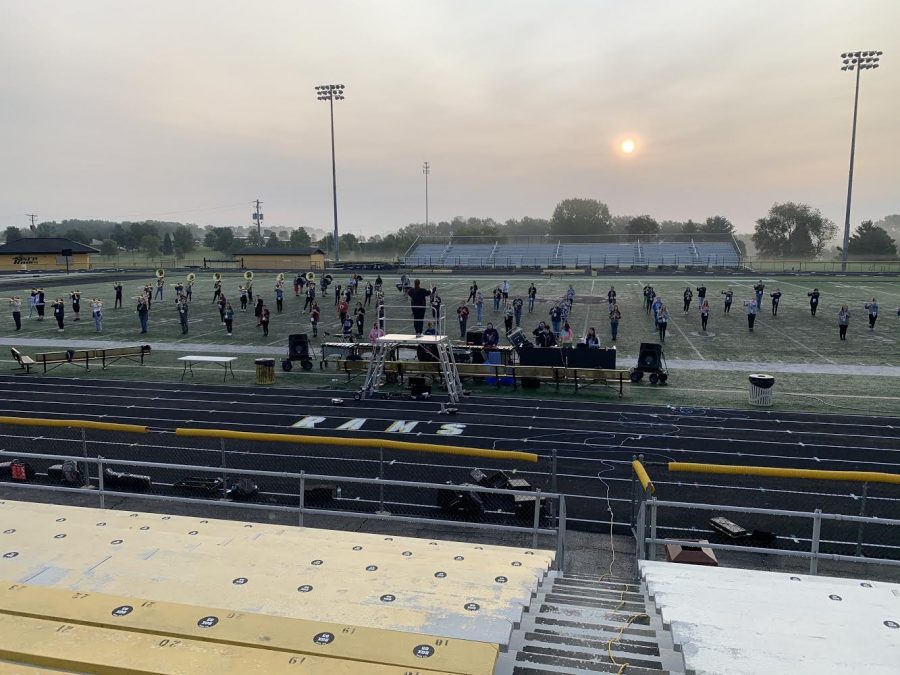 In her third year in the marching band, junior Raegan Pritchard has seen first-hand how COVID-19 has changed the season. 
"It's pretty different than in previous years," she said. "We don't get to practice as much as we usually do, but I'm thankful for all the progress we made so far this season."
Pritchard is a flute player who is also a squad leader. This year, her squad is made up of mostly underclassmen with one other upperclassman. As this is her first year being a squad leader, she's having to deal with a rather odd season. But that doesn't stop her from being positive.
"I do believe that this virus has brought us together even though we aren't always together," she said. "There's more communication and lots of bonding alongside much progress."
Pritchard has a message for her fellow marchers and those dealing with Covid-19.
"These are difficult times but we should be grateful for the time we have together. Treasure this time because it can be gone in an instant," she said.
As always, the band isn't complete without the directors leading them towards perfection. Jayson Gerth is also the director of concert band and jazz band.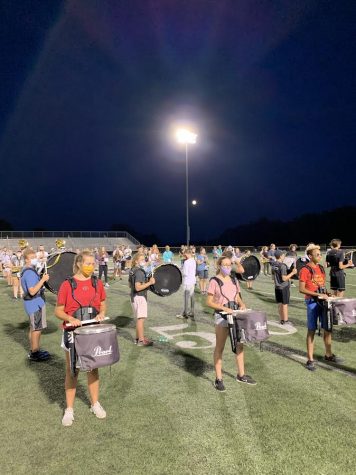 "Our practice schedule is drastically different to accommodate the school schedule, and our performance schedule is drastically different since several events canceled. So far, though, our students have been healthy, and very few have had to quarantine. That's a huge positive!" said Gerth
Gerth believes that because of the limited practice days, it's more difficult to create a bond. But, the students still strive to make this show the best despite this year's challenges. He hopes the band will improve musically and become strong in their technique to improve their marching. His most enjoyable part of marching band is seeing the band grow over the season and feeling/seeing their sense of pride and accomplishment.
Gerth is most excited about looking back on all the progress made by the band and acknowledging that accomplishment. Gerth offers some advice for current and future marching band members.
"Do your best, work hard, and keep positive," said Gerth. "I want the band to remember just how they dug deep to overcome adversity. I want them to remember what it's like to achieve against the odds."