Restaurant Reviews
There are so many restaurant options in the Southeast Polk area, with new options coming and going often. It can be hard to choose where to eat. Thankfully, there are plenty of staples that you can always rely on. These are just a few you can try if you're wanting to eat out without having to drive too far.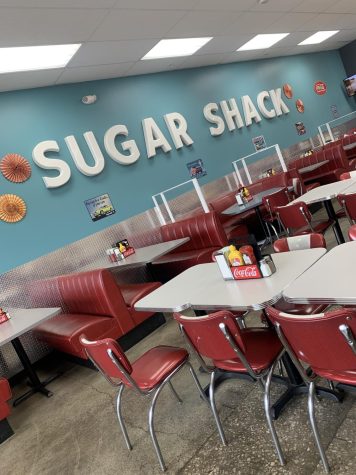 Sugar Shack 
Sugar Shack is a long-standing restaurant beloved by many in Altoona and the surrounding areas. They are known for their great food, atmosphere, and service. This restaurant has been open since 1986 and has been a staple within the Des Moines metro community since its opening. My personal recommendation here is the Hand Cut New York Steak Sandwich. 
The Big Steer
If you find yourself looking for a more traditional dinner option, The Big Steer is another restaurant that I have never found myself disappointed with. If you're looking for a traditional restaurant experience and aren't worried about your wallet, then this may be the option for you. While they have a variety of tasty options, they specialize in their beef products, specifically their burgers. 
Pleasant Hill Diner
If you're looking for a restaurant with a low price range with a fun atmosphere, Pleasant Hill Diner might be for you. Having only been established 22 years ago and frequently opening and closing in that time period, it's hard to expect much from it. Thankfully, it delivers with its unique theme and friendly staff. 
Brick & Ivy
If you want a more trendy restaurant where you can hang out while also watching the game, you may find yourself heading to Brick & Ivy. A newer restaurant in Altoona, it has been satisfying it's patrons since its opening with it's tasty dishes and fun rooftop seating. I was personally impressed with their quesadillas, which managed to be filling, but not too heavy. The trendy atmosphere and great service definitely makes this place worth a try.