Giving Back For the Holidays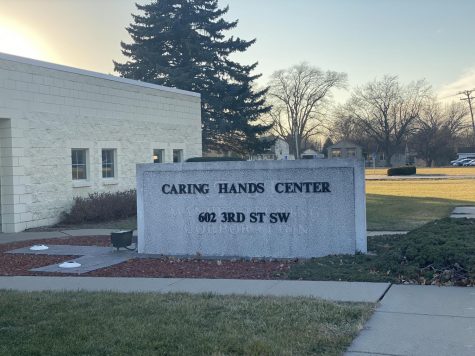 This holiday season, students and teachers are giving back to local organizations and people in need.
As the holidays and the new year approach, many find themselves struggling. In hopes to relieve some of the stress caused by the loss of loved ones or financial challenges, many are choosing to volunteer. Junior Andrea Sphongsai first started volunteering for Silver Cord hours but has now come to understand the importance of getting involved within your community.
"I really like connecting with the community and getting to know people within it," said Sphongsai.
Sphongsai is currently volunteering for the Caring Hands Second-Hand Treasures store once a week, during this school year. While volunteering she sorts through clothes and organizes the back room. Spongsai believes this volunteering opportunity has helped her learn how to work well under pressure while customers are in the store.
Sphongsai recommends that students keep their eyes open for new volunteer opportunities. Many applications for volunteer positions are open on companies' websites such as Caring Hands.
"There is a volunteer application on their website and then they will contact you for volunteer training," said Sphongsai.
Teacher Elizabeth Fiedler also volunteers often throughout the year and the holidays. She sponsors Key Club and Southeast Polk Kiwanis Club, which has around 1-2 volunteer opportunities each month.
"For the holidays, Key Club shops for Christmas presents for children in the district whose families are having a hard time financially and would not be able to provide their children with as nice of a Christmas," said Fiedler.
Fiedler believes that volunteering can leave you feeling good about yourself after seeing the impact you can make around your community. She believes it's especially important during the holiday season when you reflect on how special holidays are as a child.
"As an adult, I get to help spread that joy and excitement when I volunteer at activities or by getting presents for children in the community," said Fiedler.