Rams wrestle through COVID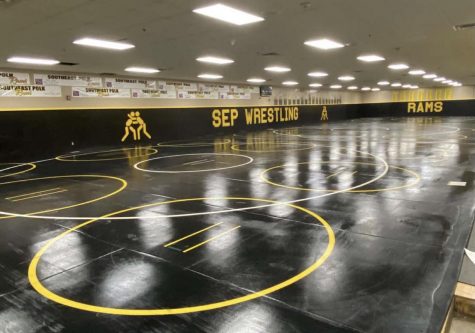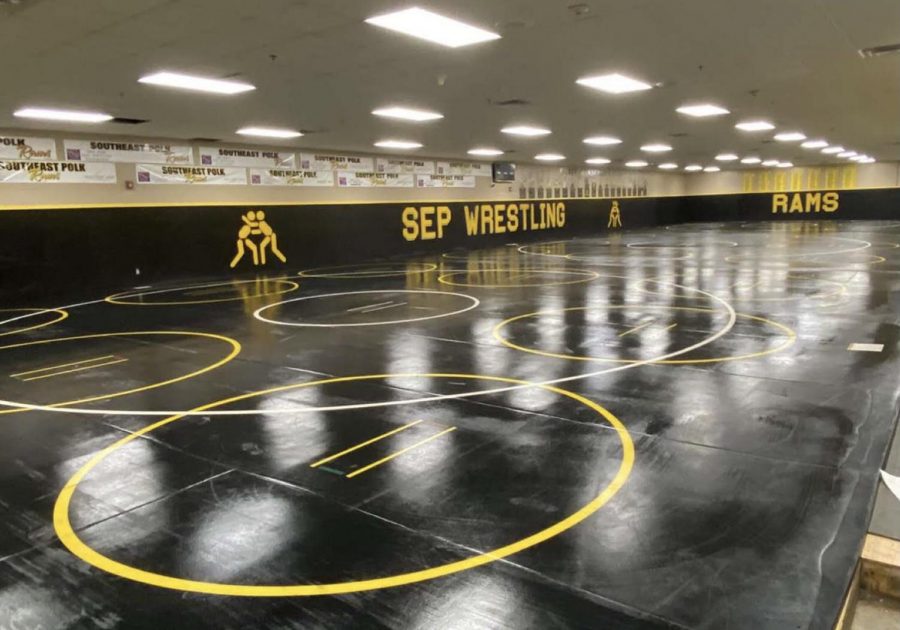 Southeast Polk wrestling has taken the state dual title in 2013, 2015, 2017, and 2019. For all of those duals, Jason Christenson was the head coach. Christenson stepped down and Jake Agnitsch has taken the coaching position.
Agnitsch feels pressure and excitement for the 2020 season.
 "I have loved my last three years as an assistant," said Agnitsch. "I want to keep the Southeast Polk wrestling tradition going in any way possible."
COVID has forced many changes to be made for all sports. Senior Kalob Runyon talks about the biggest change with wrestling being an indoor close contact sport.
"We are doing two groups instead of everyone together in the room so that's different," said Runyon. "Fewer people in the room at one time feels weird."
The team has a couple of duals that are expected to be close and exciting, Agnitsch is looking forward to both. While Runyon is excited for the Waverly Shell Rock dual specifically. 
"This year we have a dual lined up with Waverly Shell Rock. We have beaten them the last two years in the state dual finals. Both duals were extremely competitive so it should be exciting," said Agnitsch. "We also have a dual lined up with Don Bosco who are the returning 1A state champions."
"I am super excited for the Waverly dual," said Runyon. "It's a rematch from state duals last year so that will be fun."
A tradition the team has is letting the seniors make goals for the team. This year they are being the state traditional and dual team champions along with a 3.0 team GPA or higher.
"Attitude and effort by our coaching staff and athletes is how we will accomplish these goals," said Agnitsch. "If our kids have a positive attitude and give full effort in every practice and competition and each day of school we should have a successful season."
The team is practicing each day and following the COVID procedures to complete these goals.