February Athlete of the Month: Randi Nicholson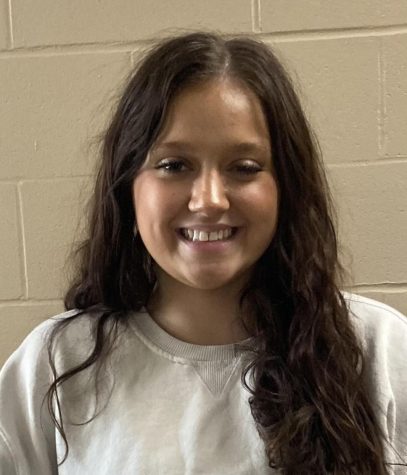 Q: How long have you been wrestling?
A: Almost two years.
Q: What is your favorite part of being part of wrestling?
A: I love the family and the hard work that is put into it.
Q: What have you learned from wrestling?
A: I think wrestling is one of those things that's so tough so not only do you become a better wrestler, but a better person and you are able to deal with more adversity.
Q: What is your favorite memory from wrestling?
A: Last year I watched Bella Porcelli in wrestling at state and another one of my teammates in national finals. I really like watching my teammates be successful.
Q: How has wrestling benefitted you?
A: I think it helped me make a lot of relationships that I wouldn't have met otherwise, and I strongly believe that wrestling makes you a better person.
Q: What is your greatest accomplishment in wrestling?
A: I haven't really had any huge accomplishments with actual wrestling, but I just committed to Wartburg college for wrestling and I'm excited to see what I can do.
Q: How will you be involved in wrestling after high school?
A: I'll be wrestling all through summer on the national level and in college. My hope is to come back here and help build our women's program.