December Athlete of the Month: Brooklin Dailey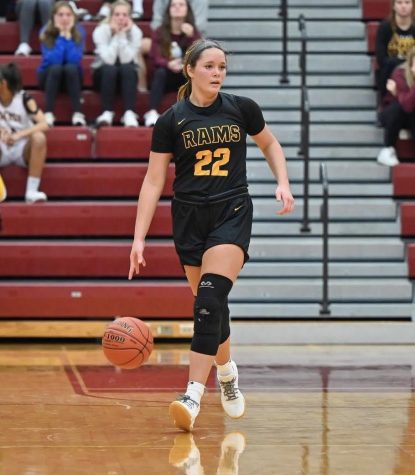 Q: How long have you played basketball?
A: I have been playing basketball since I was about five.
Q: What got you into basketball? 
A: I got into playing basketball when my older brother started. I just wanted to do whatever he did at the time, and I picked it up quickly! 
Q: What is your favorite part of basketball? 
A: My favorite part about basketball is the competitiveness and how quick it is.
Q: Who do you look to for advice?
A: I look to my mom for advice. She is someone who has been through the same things that I am going through as a basketball player and knows how to help me! She is also my biggest role model because of that! 
Q: What superstitions do you have before games? 
A:  I always go to jimmy johns before games. I have been doing it for as long as I can remember! 
Q: What are challenges you have faced in basketball? How have you overcome them? 
A: Challenges I have faced from basketball would be injuries. They are out of your control, but to overcome them is to do what you have to do in order to come back healthy! 
Q: What will you miss about high school basketball?
A: Something I will miss about high school basketball is definitely my team. We have all known each other for so long and built strong relationships through basketball. 
Q: Do you plan to continue your basketball career outside of high school? 
A: My current plan for after high school is to continue playing at Drake University!