December Athlete of the Month: Marek Beshear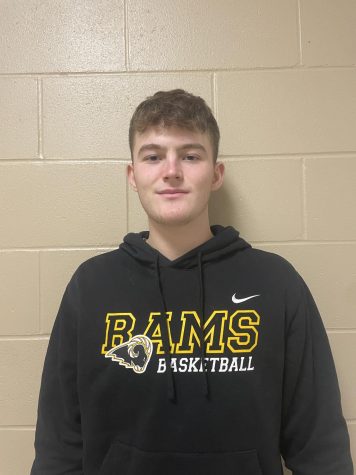 Q: How long have you been playing basketball?
A: Since I was 6 or 7.
Q: Who introduced you to basketball?
A: My dad, he signed me up. He likes watching all sports, so I picked up on it.
Q: Who's an athlete you look up to?
A: Kawhi Leonard.
Q: What are your post-graduation plans? Is basketball included?
A: Basketball is not included, and I plan on attending Iowa next year.
Q: What position do you play?
A: Shooting guard.
Q: Who will be your biggest rival this year?
A: Ankeny because they are always a competition.
Q: What are your goals for this season?
A: To make it to state and be a top 8 team going into playoffs.
Q: How has your role on the team changed as a senior?
A: Being a leader, stepping up, doing things that people don't always want to work for.
Q: What is the most challenging part of basketball?
A: It's a long season so it's hard on your body. Long practices, 5 days a week, with games.
Q: What personal changes are you making coming off of last season?
A: Not getting injured and staying healthy.