Top Five Best Halloween Movies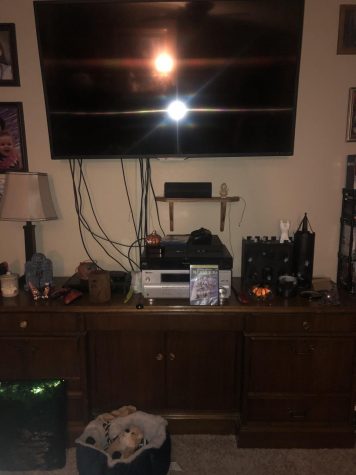 This movie is an all time Halloween classic. It's one of those movies that everyone has to watch during the month of October. Taking place in the town of Salem, Max with the help of his little sister Dani, a magical cat, and his friend Allison, have to find a way to send back three witches that were accidentally summoned by Max. Mixed in with some mature jokes and spooky moments, this movie is a perfect example of a classic Halloween movie. 
Nightmare Before Christmas
This animated movie mixes in two holidays that almost everyone loves: Christmas and Halloween. By mixing in Halloween symbols, like skeletons and vampires, with Christmas symbols, like Santa Claus and elves, this movie is one of the best movies you can pick to watch during October. The movie follows Skeleton Jack and his friends as they try to take over Christmas and turn it into a spooky Christmas. 
 This movie follows the Addams Family when a strange man claims to be Gomez Addams long lost brother, Fester Addams. We follow the family around in their creepy mansion and discover the secrets of the Addams and how they are able to expose the imposter claiming to be Fester Addams. With characters like Wednesday Addams trying to torture or kill her brother Pugsley or their one limbed butler hand, this movie is perfect for the Halloween season.
The Deetz family moves into a house unaware that it is haunted by two friendly ghosts, Barbra and Adam Maitland. Lydia Deetz discovers their presence in the attic and from there everything goes crazy. The Maitlands want the family to leave their house alone and to stop asking them to do crazy things to prove their existence, so they call upon the creepy demon Beetlejuice to take care of their problem. Beetlejuice is a fantastic Halloween film for everyone to watch, from human possession to creepy snakes. 
Taking place in Salem Massachusetts, young Norman has the special ability to see the dead. His weird uncle makes it aware to Norman that this town has a century old witches curse and that only Norman can stop it from happening on Halloween night. Although, compared to the other movies on this list this film is more newer but still has the traditional Halloween spirit. With its clay animation style and creepy up close shots, this film is perfect for anyone looking for a good Halloween movie to watch.