Parking Woes
As she drove into the Southeast Polk Senior High from their dentist appointment, after driving into the parking lot they spent 25 minutes trying to find a spot, but they all seemed to be filled by freshmen and sophomore drivers. They had to dive all the way to the junior high because there was people who didn't want to follow the rules.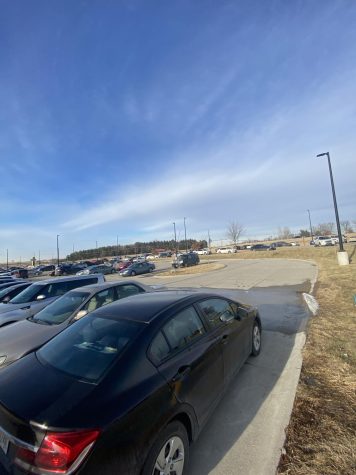 This is a issue because there are only so many spots that juniors and seniors can park in. If there are underclassmen who are parking at the high school there are a lot of people impacted. The Southeast Polk Handbook says, "Overflow parking for juniors and seniors, as well as ALL PARKING FOR LICENSED UNDERCLASSMEN, will be in the lots to EAST of 80th street." The lot east of 80th Street is the Spring Creek and junior high parking lot. 
There are also too few spots from the amount of juniors and seniors who have to park at the high school. And with underclassmen trying to park here at the high school, they are taking spots away from other students just to look cool. 
The solution could be to have a new parking lot security just for the high school just to make sure that the only people who are able to park at high school are people with the correct parking tag. They need to check plates and give tickets to those who illegally park at the high school. We could also increase the parking fine from $5 to at least $15 and then up by $15 every week the ticket is not payed. If the person is found parking at the high school again, the ticket should go up more by $10 just to teach them a lesson of not parking at the high school. 
Underclassmen should not park at the high school unless it is after hours.  The next time you are trying to park at the high school, be on the lookout for cars that are being driven by underclassmen and make sure to get a picture of their plate and even the tag if they have them up and report them to the office. Upperclassmen deserve the right to park in our parking lot without dealing with underclassmen trying to take our spots.