Senior year traditions evolve over time
How senior traditions have changed over time and due to COVID-19.
Senior traditions today include wearing camo pants, being at the front of the student section, prom, and Senior SCIP Day. Some traditions have continued this year, but others have changed or been cancelled due to COVID-19.
Student Council President Jordyn Brown, explained how the school and Student Council has been working hard to keep traditions alive this year. 
"The school is doing their very best to give us all they can this year. Although it may seem like they are taking away all of our senior traditions, they are working very hard to keep us safe and the traditions alive," said Brown. "As students, we have to make the best out of the situations we are in. There is no better time than now to make new traditions and be creative in order to still make those memories!"
Business teacher Jenny Crawford, graduated from Southeast Polk in the class of 1992. Crawford explained that traditions were important to her high school experience, and taking them away would take a lot of fun out of the year. Some traditions have changed since Crawford graduated. For example, Crawford participated in a "Campus" day instead of the Senior Community Improvement Project.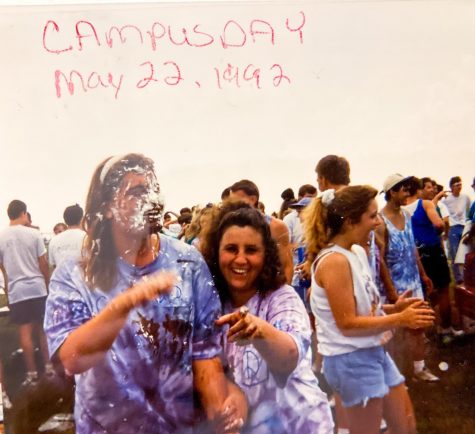 "We did not have SCIP day yet, but I organized a day in the spring called 'Campus' day where we had teams that did competitions out by the softball field, like pie eating contests and a water balloon throw," said Crawford. 
Senior traditions may not stay exactly the same every year, but continuing to have events to look forward to boosts school spirit. Traditions change overtime and this year may be a year that creates or changes what some senior traditions look like.
The school has tried to accommodate seniors by allowing them to sit socially distant in the end zone at football games. There was still a homecoming court and dress up days even with the cancellation of other homecoming activities. The Student Council has been trying to be creative and have come up with ideas such as watch parties, where students can still get together in a COVID friendly manner and watch away games. 
"Be open minded and creative. Make sure you are still doing all activities with your friends. Even if the school is not holding events or traditions you can definitely do them," said Brown. 
One major senior tradition is senior week at the end of the school year, where only seniors participate in dress up days. Crawford explained that her senior year students dressed up for an entire month.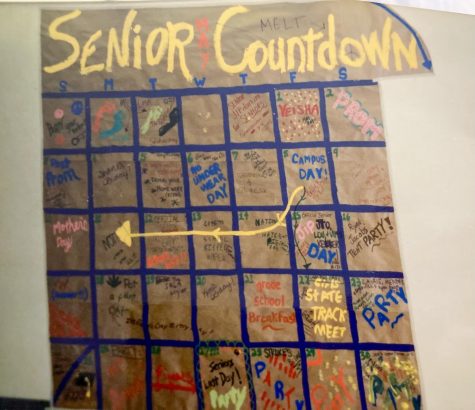 "We had a paper calendar of the month of May that covered a large section of the wall in the main hallway and everyone added their open house information on it. This is also where the dress up days were listed. We dressed up the entire month," said Crawford. 
Even though senior year and the traditions that normally take place look different, the school and students are working hard to keep them alive and make long lasting memories. 
"I think if the seniors are creative and have good leadership, they can still continue traditions that are 'COVID' friendly," said Crawford.