Movie Theaters Adapt to COVID Change
President Trump held a press announcement declaring the Coronavirus was a national emergency on March 13, 2020. 
Just a few days after this announcement, the country was shut down to try and stop the spread of the virus. This affected businesses big or small throughout the nation. One of these businesses was the Copper Creek movie theatre in Pleasant Hill.  Senior Kate Northway is an employee there.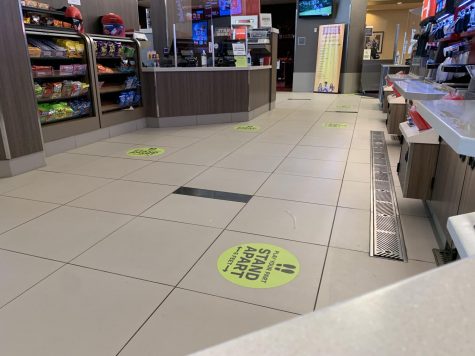 "I first started working at Cinemark March 2019. When COVID-19 arrived, we were confused how to help at first and then we got shut down during Iowa's lockdown. We only reopened at the end of August and since we have had many changes/new procedures to ensure safety at our facility," said Northway. Procedures include employees wearing masks and gloves, keeping the theatre sanitized before and after showings, and not allowing free refills.
Moviegoers did not shy away from viewing a film when the theatre reopened. Senior Mikayla Capman watched a movie with her friends during the pandemic. 
"We had to pay for our tickets online and we got an electronic ticket. When we went to see the movie, the theater was definitely cleaner than usual. Although the overall experience was different than usual, I still felt safe and enjoyed the movie with a smaller crowd," said Capman. Even with all of the precautions, the movie theatre is still a place to enjoy. 
"I enjoy working at Cinemark and even through COVID times, I still enjoy my job. It is different compared to before, yet it does not really bother me at all. For our location, guests still come in and most do not have a problem with anything. If anything, there's more of a problem of people not wearing masks than those concerned with how we're functioning," said Northway.