Benefits of Going to Local Coffee Shops
Alex Moats, Rampage Managing Editor
November 9, 2020
That feeling of discovering a new local coffee shop is a beautiful thing. Walking into the aesthetically pleasing building and seeing the same friendly faces every time, the quietness of the calm cafe as you do your school work, and above all the support you are giving to local businesses.
The aesthetic is so much more appealing than chain coffee places. The walls are whiter, the decor is prettier, the plants are greener, and the sunlight is brighter. Sitting in a place where you know the workers put time and effort into your surroundings makes your mind feel at peace.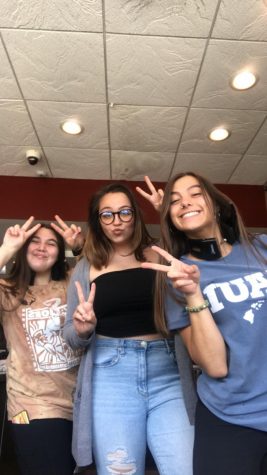 When attending the same local cafe regularly, you get to see the small staff more often. As a barista at a small coffee shop, we love our regular customers and look forward to seeing them. We start to memorize your orders and make sure your drink is extra perfect. We love having this bond with the customers and it makes our days.
Smaller coffee shops are quieter and less crowded. Chances are you can sit at your same table every time to do your homework and you can work in peace. The evenings are slow so you never have to wait in line and your coffee is served quickly. The calmness can help you focus and destress.
The biggest benefit of going to a local coffee shop is that you are supporting small businesses. Supporting a small business is beneficial because a lot of the time they have you and your communities needs in mind. Larger companies are trying to make money and it is harder to reach corporate if you have a complaint or concern. Small businesses also have a smaller carbon footprint which is extremely important these days.