Running Through COVID-19
Boys' cross country team finds success despite changes to season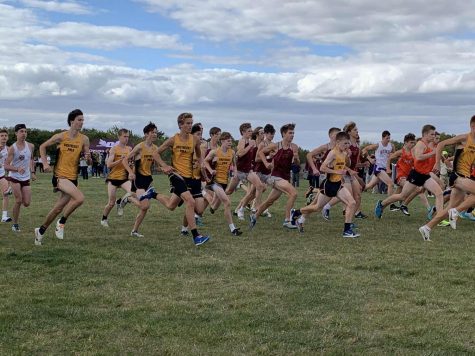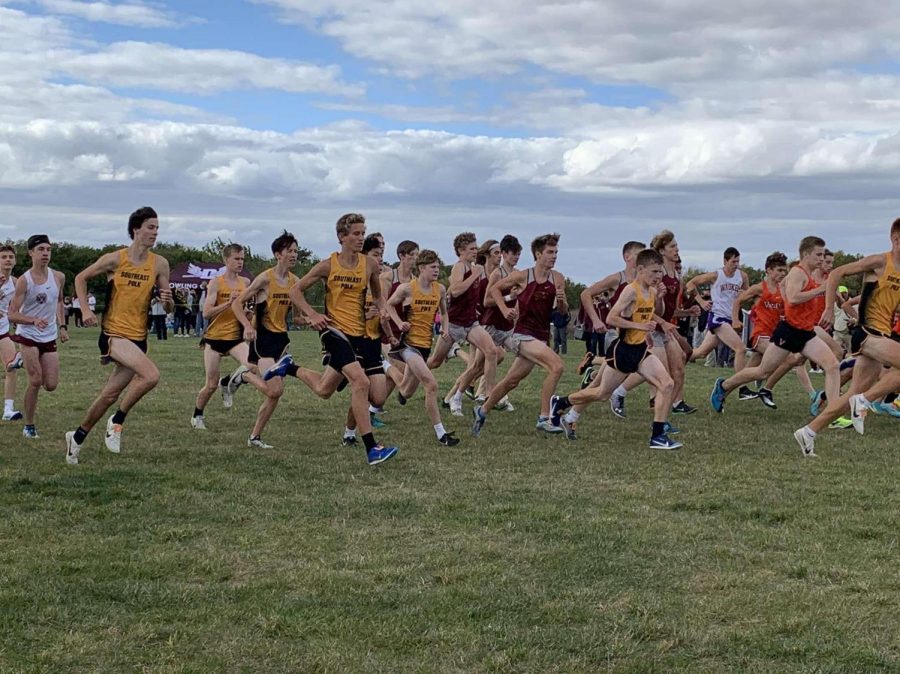 COVID didn't stop the boys' cross country team from putting in a lot of work this season. They practiced socially distanced every day and prepared for their 2020 season.
Head Coach Pat Owens explained what a COVID-safe practice looks like.
"Fortunately for us, we practice in groups based on ability, so we split up like we normally would," said Owens. "When we were in the building, we wore masks per protocol; when we were outside, we distanced ourselves within our groups."
The thing that affected senior Chase Bartlett the most was having to social distance during practice.
"In the past you could be close with your guys," said Bartlett. "Normally we were able to play some fun games that we were unable to play this year."
Even though the boys didn't qualify for state as a team, they did have two individuals who were able to run at state.
"It was bittersweet," said Owens. "I was really happy for Chase [Bartlett] and Eric [Patterson], particularly because they are seniors, but I was disappointed because we didn't qualify as a team."
Bartlett was very proud to qualify for state and had been waiting for this moment all throughout high school.
"It has been a goal of mine to qualify for state ever since we did as a team my sophomore year. My junior year I was one place away from going as an individual," said Bartlett. "Since then, my motivation to get there has been high." 
Owens was really excited for the boys that did qualify and he said the best part was extending their season and being on the qualifiers list.
"Extending the season, adding names to our program's list of state qualifiers, beating people (and teams) that we hadn't during the regular season were all perks about qualifying," said Owens.
What's next for the team depends on the runner.
"Move on to the next thing, whether it's basketball, swimming, wrestling, or something else," said Owens. "Taking a break but also doing something, hopefully some running, prior to the track season starting in March."