College Preparation Stress Increases During Global Pandemic
For many students, this semester has been one of trial and error. But for seniors, their preparations for the next few years is faced with much uncertainty. A year like no other has only added to the daunting college preparations and decisions.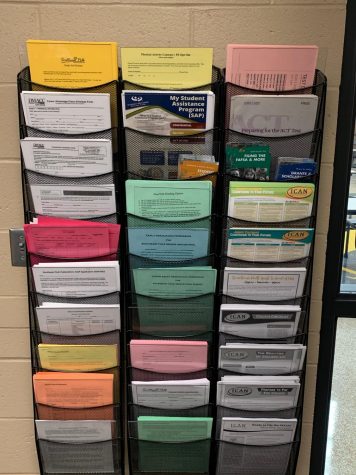 For Senior Kailey Inman, many things have changed how the school year has looked, but her acceptance to Drake has kept her attitude towards school the same. 
"I feel I have done a decent job of keeping up with preparing for college. There is so much that goes into college preparation that it can feel overwhelming at times. Yet, taking it one step at a time makes the task feel manageable," said Inman. 
The stress that comes with college and workplace preparation has gotten to many seniors this year though. The difference of this year's stress is the added unknowns for seniors. One of Southeast Polk's Counselors, Amy Daughetry, is here to help with the preparations towards the next four years. 
"We are here to help kids with the logistics of filling out forms, understanding the timeline, and in pushing kids to keep moving forward. I find just being a support and reminding kids to just do what needs to be done helps. Sometimes the fear of doing it is way worse than just ripping the bandaid off and doing it," said Daugherty.
 For those working towards their college days, it's important that they use the resources given to them. Southeast Polk, like Daugherty stated, is there to help, especially during the pandemic. 
"If students embrace the crazy unknowns, and are up for the ride, they will have quite a story to tell someday. If they persevere through this uncertain time and make the most of it, they will be prepared. If students have a hard time navigating the uncertainty and sort of quit, they may continue to struggle at the next level. Having a growth mindset through it all will help," said Daugherty. 
Even in all of the uncertainty though, it's important to remember, this is your senior year after all, make the most of this process. This year may be much different but it's still one to celebrate.