Athlete Of The Month: Kennedy Skinner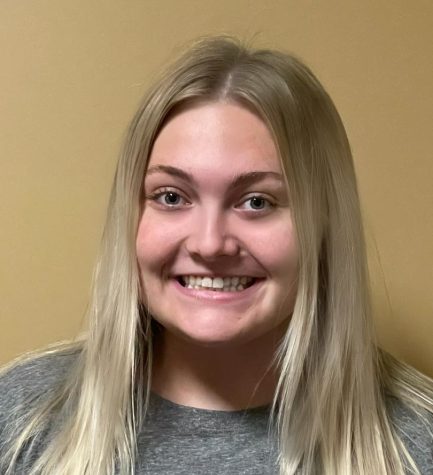 Q: What got you into swimming?
A: I used to swim at the Campus when I was very little. My instructor thought I should try Swim Club and from there, I went into doing high school swimming.
Q: What do you swim?
A: I used to swim the 500 free. I swim 50 and 100 free, 100 breaststroke, and Medley Relay.
Q: How long have you been swimming?
A: 10 years.
Q: What is a favorite memory of swimming?
A: From this year, one of my favorite memories was pushing Kieler's car up the hill. It was fun and then when we went to practice after that, it was a bit funny.
Q: What do you enjoy the most about swimming?
A: I really enjoy the team because the girls not only became great friends, but also like a family.
Q: Do you plan to swim in college?
A: I'm not sure. I still need to figure out what college I want to go to.
Q: What is more rewarding in a meet: dropping time or winning your race?
A: I would say dropping time because you go against people who are better or worse than you in a heat.
Q: Why should people join swim?
A: The team is like a family. We have the best coach and you can make new friends.
Q: What advice do you have for your teammates?
A: Even when it gets hard, head down and keep going.
Q: What did you enjoy about this year?
A: I would say being a senior because I get to appreciate the small things like the team dinners since we didn't have them last year. I also like being a captain because I got to lead the cheers and the experience is different.
Q: Do you feel the culture of swim has changed over the years? If so, in what ways?
A: The team is more and more like a family and less of a team.
Q: Did anyone inspire you to swim? If so, who and why?
A: Allyssa Fluit because we swam club together when we were little. She was the best swimmer and was the assistant coach this year.
Q: What is your least favorite event?
A: 200 Free because it's in between sprinting and pacing yourself. It's awful.
Q: What do you enjoy about the coach this year?
A: I love Kieler. She is inspiring and helps us to grow as a person and swimmer. I felt I grew as a leader under her belt and from being a captain.