April Athlete of the Month: Kenzie Newton
Q: What events do you do?
A: 100, 4×1, 4×2.
Q: How long have you ran track? 
A: This is my first year.
Q: Why did you start track? 
A: Because my friend told me to and I didn't want to leave high school with any regrets.
Q: What has been your biggest accomplishment?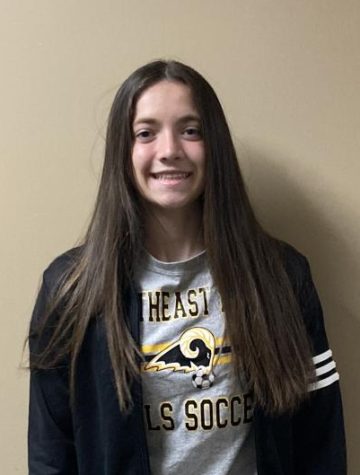 A: I broke a school record and I ran a 100 in my first race.
Q: What is something a coach or teammate has said that stuck with you?
A: Believe in yourself.
Q: Is there anything you wish you could change about your high school track career?
A: I wish I would have done it since my freshman year.
Q: What advice would you give to an incoming freshman who is interested in doing track?
A: Just do it, cause you never know if you'll be good at it.