Senior SCIP Day Approaches
This year's Senior SCIP day will take place on Friday, May 6. Some of the planned events include, but are not limited to, helping at elementary schools, planting trees, painting, and doing other random things that need to be done around the community.
Senior Myah Shipley is taking part in the SCIP day activities and is excited for the upcoming day.
"I think it'll be really fun. You basically get to hang out with your friends all day and get a day off from school, but you're doing something worthwhile," said Shipley.
There are many benefits that come from volunteering whether you're the volunteer, the person who needs the help, or supervising.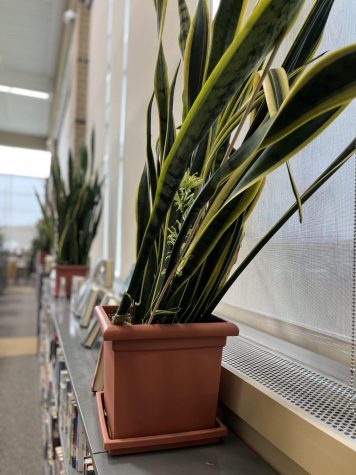 "The thing I'm looking forward to the most is giving back to my community. I've grown up in the SEP community and there have been a lot of different people who've helped me along the way so I'm excited to give back to them," said Shipley.
SCIP coordinator and health teacher John Jones helps with finding things for the seniors to do, as well as supervising the work. Jones finds enjoyment in being a part of planning this day, although it can be stressful at times. This job can be challenging for him with extended hours of working with a splash of stress.
"I do love this job. It's challenging, but I wouldn't change any of it," said Jones. "I believe that giving our seniors the time to work with their fellow senior class members to do something positive for our community and be able to show the pride they have in the community and school is a huge plus."
Being a part of SCIP day has many benefits including watching students working together to get community projects done and seeing all of the hard work, laughter, and joy that results from accomplishing the work being done.
"The only benefit I get from this is seeing the companionship, fellowship, work ethic, camaraderie, ability to work together, laughter, smiles, hearing the stories that students have from the work they did," said Jones.