A Guide to College Visits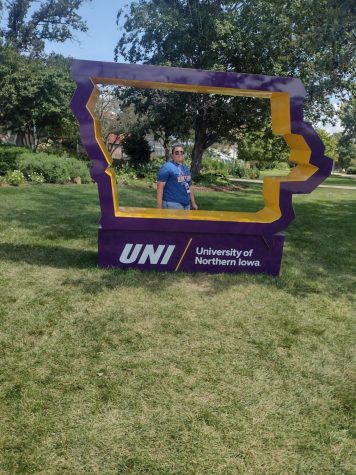 Southeast Polk High School juniors and seniors are taking another step into their futures by planning college visits. The college process is confusing and scary, but counselor Valerie Powell has tips for students on what to do, how to get started, and how to get the most out of your college visit.
"I would say come up with questions that you may want to ask, and then take a copy of your transcript with you because you might be able to meet with an admissions counselor and one of the biggest questions is what credits are going to transfer. You can ask about college credits transferring and you should get a general answer not definite. They'd be able to give you a pretty good idea about how high school credit transfers. Questions are based on your own needs and what you care about, such as extracurricular activities for non athletes (intramurals) or about food and dorms. Maybe ask to see a classroom," said Powell.
"I would recommend going on as many as you can financially afford. There's really something to having a sense of what the campus is like. I would recommend going to a large school, a medium school, and a small school. This helps to get a feel of what those feel like and what the student feels most comfortable in," said Powell.
Senior Megan Burge recently went on a college visit and described her experience.
"We had a grad student tour us around and say where each building was and what classes were in the buildings. We got to see a couple of show dorms and we got a complimentary lunch at the dining center. I got the chance to meet with an admissions counselor in a one and one meeting. I was undecided for my major, but my admissions counselor had a major in business management and the grad student that was shadowing had a PR degree in special events. It was helpful because I realized that I want to go into [business management] and I didn't know that UNI had a program like that," said Burge.
Overall, it's best to go on a college visit with an open mind and when the college is in session. You'll be able to experience a typical day there and learn if you enjoy the atmosphere or if you'd rather go somewhere else. Prepare questions in advance and don't be afraid to ask about anything and everything. Going on a college visit is an excused absence and is encouraged amongst high school juniors and seniors.