This Football Season Every Kick Counts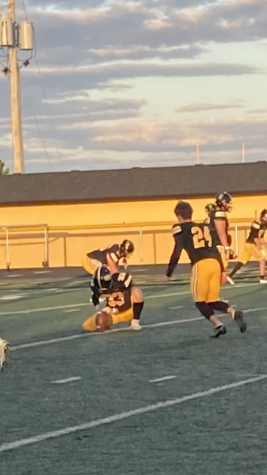 Senior Josh Wilson has been a kicker for the football team since his sophomore year, but in his last season here at SEP he's striving to make all those kicks count. He's partnered with Every Kick Counts, a fundraiser dedicated to raising awareness for the importance of fetal movements (preventing stillborn babies).
Wilson said that Keith Duncan, a former kicker for the Iowa Hawkeyes and the founder of the initiative, introduced him to the fundraiser over the summer.
"There's no reason not to [get involved], it's a good cause. I'm already doing what I'm doing, kicking field goals and all that stuff to raise money. It's another positive thing I can do," said Wilson.
Kickers and punters from all around the metro are getting involved as well, with contributions towards the grand total coming from other schools like Waukee Northwest and Johnston. Even Tory Taylor, the punter for the Hawkeyes, has gotten involved and raised $16,200.
To donate, patrons can choose either to donate by either a flat rate or "per point." Kickers earn one point every time they score an extra point, and they earn three points every time they score a field goal. Punters earn one point every time they kick the ball 40+ yards, and they earn three every time they down the ball inside the opposing 20 yard line.
As of now, Every Kick Counts has logged 686 points and raised $56,000 of their total goal of $75,000. Of that $56k, over $28.5k has come from high school students.
So far, Wilson has raised $435 of his personal goal, which is $1000. If you'd like to support the cause, the Every Kick Counts page can be found at: charity.pledgeit.org/everykickcounts. A more direct link to Wilson's personal campaign is: charity.pledgeit.org/t/PvgeviMPLH.
"I'm not gonna force anybody to donate, but if you want to, it's a good cause," said Wilson. "It doesn't take much out of you to help a bigger thing in this world that's a problem."