November Athlete of the Month: Carson Owens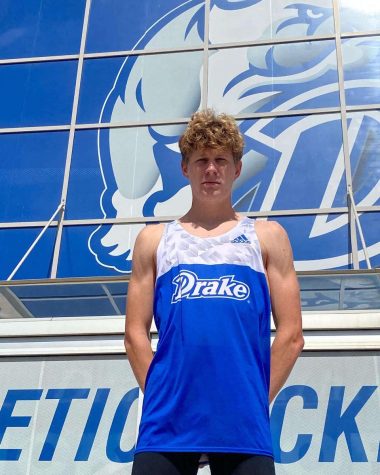 Q: What made you want to start running cross country?
A: My dad was the cross-country coach, and I was interested in running for him.
Q: Who is your biggest inspiration for running?
A: Drake Hanson. When I was a freshman, he was a senior and he ended up committing to UNI and I figured out that was what I wanted to do.
Q: When did you start cross country?
A: Seventh grade.
Q: What's your least favorite thing about running?
A: I don't really have anything I dislike about running. 
Q: How do you plan to keep running in your life after high school ends?
A: I plan on going to college to run.
Q: What's your favorite thing about cross country? 
A: The team aspect of it, I love having people to run with and compete against.
Q: Do you run outside of practice?
A: All the time. Every day the coach gives us workouts, Sunday is our day off so I run on my own then.
Q: What is your overall best time? 
A: 15:26.
Q: What's your favorite memory from cross country?
A: Getting 14th at the state meet my junior year.
Q: What advice would you give to anyone considering cross country for next year?
A: Hard work beats talent.