Winter Formal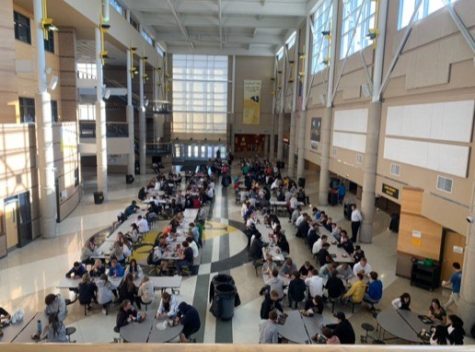 The Winter Formal will take place in the Commons on January 21 from 8-11 p.m. Tickets will be sold January 14-20.
The Student Council and their advisors begin planning the Winter Formal dance around Thanksgiving. Advisors Shannon Stusse and Marci Keesee along with Student Council Members plan out the theme and decorations by breaking them down into committees. This year's theme will be the casino, drawing inspiration from Las Vegas.
Stusse had some advice for first year students attending the dance.
"Just come and have fun," she said. The Winter Formal dance is less congested than the Homecoming dance due to some students not wanting to dress up in formal attire.
Student Council Treasurer senior Alexis Boord helped plan the winter formal.
"Student Council brainstorms themes by grade, we then narrow it down to our favorites and narrow it down to two to make sure one for sure gets approved," Boord said.
Boord is excited to see everyone have fun during this Winter Formal as it is her last one she is helping plan.
"Being my last winter formal, I just want to have fun and see everything work out well," Boord said.
Boord also thinks students should go to winter formal to connect with everyone and make good memories in their high school career. She has advice for students struggling to come up with an outfit for the event.
"I would choose a color you're comfortable in and it's cold so I would bring something to keep you warm and try shopping online for stuff to wear," she said.