Second Semester Schedule Changes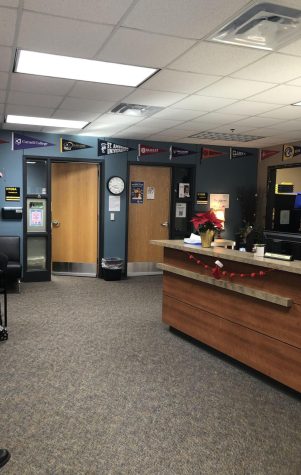 As we approach the conclusion of the first semester, students may need to change their schedules for the second semester. This is an easy process that only requires a student to contact their counselor and have a conversation with them. 
This can seem intimidating to some students, but our counselors are always willing to help and talk to everyone.
Counselor Michelle Feldmann outlined the steps that students need to take in order to change their schedule. 
"[The] first step is to contact your counselor; most students send an email or use the link. Then the counselor will send a pass for the students [to come down to the guidance office]. They meet and talk," said Feldmann. 
Sometimes the hardest part is reaching out to your counselor, but senior Gabby Blaine has some advice for those who might be scared to talk to their counselors.
"Just send an email to your counselor. Sending an email is a lot less scary than going to talk to them in person, so it's less nerve-racking. If you are dreading a class, then you should change it and pick something that you will like better," said Blaine. 
Changing schedules isn't always necessary in a student's schedule, but the counselors at Southeast Polk like to ensure that every student is taking electives that they enjoy and love. Counselors can help you change your electives to different classes that you know you'll like more, and they can help change the order of your classes. 
Any counselor can help any student change their schedule, but it's recommended that students contact their assigned counselor. 
Students should start looking at their second semester schedule and consider the choices they made regarding their electives. If you realize that you don't want to try an elective, then you should send your counselor an email and talk to them about changing your schedule. Remember, talking to your counselor earlier is better because it gives them more time to work with you and for you.