March Artist of the Month: Elise Keuning
Q: How long have you been into art?
A: I have enjoyed performance arts as well as creating art through different mediums my entire life. I remember painting and drawing with chalk on my driveway as a kid.
Q: What advice would you give to younger or aspiring artists?
A: Do not let others tell you what you can and cannot create. Let it flow out of you, do what feels right.
Q: What is an art class you recommend?
A: Ceramics, it's super hands on and if you play your cards right, you can create gifts for others with your art.
Q: Have you ever entered art into competitions?
A: I did as a kid more than I do now. I had a painting hung up at Over the Top, which really encouraged me to continue expressing myself throughout high school.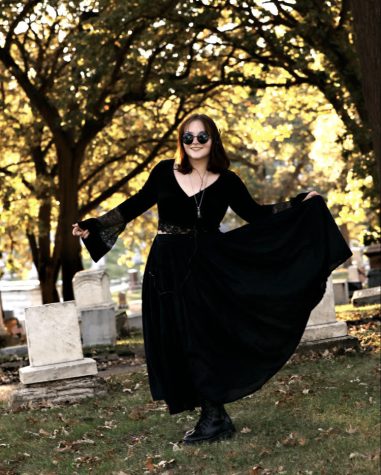 Q: What plans do you have for art after high school?
A: I'm going into a different field, but my developed skills should help a lot. It is helpful to know artistic techniques with everyday tasks.
Q: What will you miss most about the art at SEP?
A:  The teachers and the other people around me.
Q: Why and how did you get into art?
A: Sometimes feelings cannot be expressed in any other way. Art is necessary in order for us to relate and feel closer to ourselves and one another.
Q: What art project are you most proud of?
A: I am proud of my clay bust that I did in ceramics. It was the project that took me the longest and it definitely turned out pretty good considering the rocky process.
Q: What kind of challenges have you faced involving art? How have you overcome them?
A: Sometimes you mess up during the process. You then must decide whether to fix it or to just keep going with it. Sometimes these challenges make it hard to keep creating, but thinking about the original vision and the joy I feel while creating helps me to complete the piece anyway.