DIY Decor for the Holidays
DIY Yarn Tree with Twinkle Lights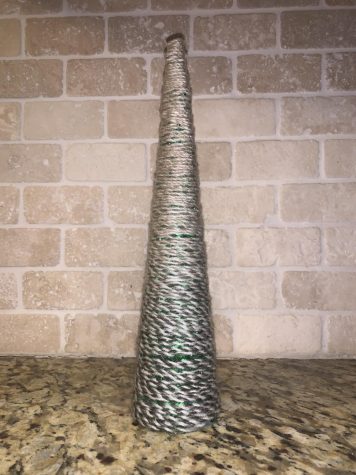 Supplies:
-Glue gun or spray glue gun (spray glue gun recommended)
-Yarn (any color)
-Cardboard or styrofoam cones (check local craft store)
-Fairy lights
Directions:
If using a spray glue gun: Spray the whole cone with glue. Start wrapping yarn along the bottom of the cone. Try to place the yarn as close to the strand below to have no spaces that show the cardboard.
If using a hot glue gun: Make one ring of hot glue along the bottom of the cone and adhere the yarn to it. Continue this all the way until you reach the top part of the cone. You can then do zig zag patterns and attach the yarn. Lay fairy lights along the tree.
DIY Grinch Ornament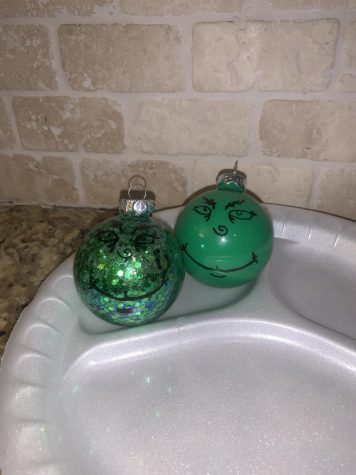 Supplies:
-Clear ornament
-Scissors
-Paint pens 0r Sharpie
-Green feather(s)
-Red felt heart (optional)
Directions:
Sketch the Grinch's face on the ornament using paint pens or sharpie and allow to dry before continuing. Fill the ornament with the green feather(s). On the back of ornament glue red felt heart (optional).
DIY Holiday Glitter Jars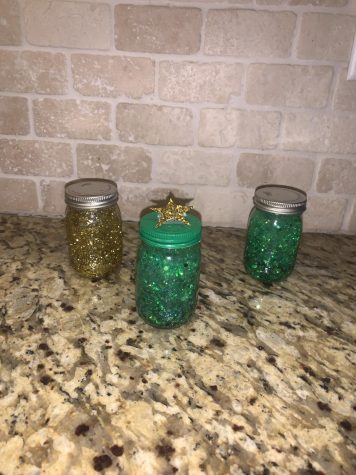 Supplies:
-Mason jar
-Water
-Clear liquid Elmer's Glue
-Any color glitter and confetti (holiday colors recommended)
Directions:
Pour ½ cup of water into a mason jar. Add ½ cup of Elmer's clear liquid glue. Add 2-4 teaspoons of shimmering craft glitter and/or confetti into the jar. Top off the jar with water, leaving about ½ inch of space at the top. Seal the jar and shake! You can make these jars into holiday characters like Santa, a gingerbread man, a tree, or whatever you prefer!