November Musician of the Month: Paige O'Riley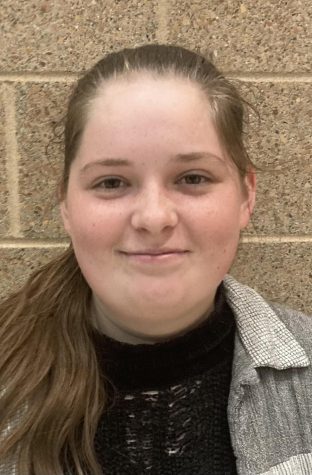 Q: How are you involved in the music department? 
A: I'm the stage manager for the musical and this is my first full year doing it. It's my sixth year being part of the musical since I started back in junior high. I've been playing trumpet in the band since fifth grade. I took a break for about a year and a half in high school, but now I'm back.
Q: What bands are you a part of?
A: Right now, I'm in a Wind Ensemble which is more orchestral. I'll also be a part of pep band, and show band this year.
Q: Why did you get involved with music?
A: Originally in 4th grade my brother was in band so I thought at first, I might be a flute player. Then I tried the trumpet out and it was like magic … I loved playing it so much I just stuck with it.
Q: What does music mean to you?
A: It's just a space where I can go, whether I'm having a bad or good day I can just put all that energy into it being part of something and creating music. 
Q: How has being a part of a band benefited you?
A: The band hallway has always been a safe space and I've definitely felt that. It has helped me grow personally and with my friends. We all get to grow together, have all these memories, and look back saying 'wow that was us.'
Q: Do you plan to be involved with music after highschool?
A: I'm not sure to be honest. I'd like to come back and play for Alumni night. I'm thinking about maybe doing something with music in college for recreational purposes.