Rams Basketball in Full Swing
Both boys' and girls' teams prepare for season
*Written prior to the November 30 switch to virtual learning.*
Boys' basketball season is in full swing.
The boys' team is coming off of a season in which they finished with a record of 11-9, with an in conference record of 0-4 and a season where they weren't able to make it to state. The girls' team finished with a record of 19-5 while going 7-2 inside their own conference, the girls team did make it to state last season, falling to Johnston in a hard fought game. 
While the girls' team is a consistent contender for the state championship, the boys' team has not been able to find that same amount of success, but senior Dominic Caggiano is hoping to be part of the team that ends the state championship drought for Southeast Polk.
"Our guys have put a lot of work in despite the quarantine this off season and want to get even better during the season," Caggiano said.
Caggiano believes the team is ready to change people's minds this season.
"I would say out to prove something because we were really good at times last year we needed to finish the season strong," said Caggiano. Last season, the Rams left a lot on the court, and they are hoping to change that this season.
Caggiano has very concise goals for this season.
"I would like to make our team better and be a good leader," said Caggiano. He has been on the varsity team ever since his freshman year. His goals for the team this year were also very precise.
"Our main goal is to reach the final four in basketball this season,"said Caggiano. The Rams boys' team does not have a state championship in their history, and Caggiano hopes for this team to change that.
Like everything in life, COVID-19 has changed the routines of the basketball team.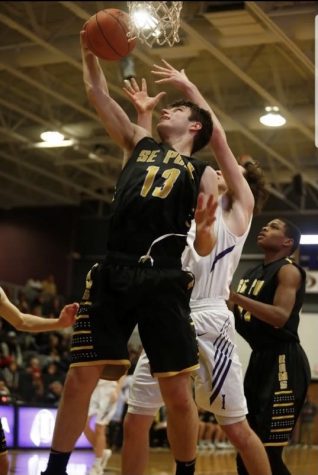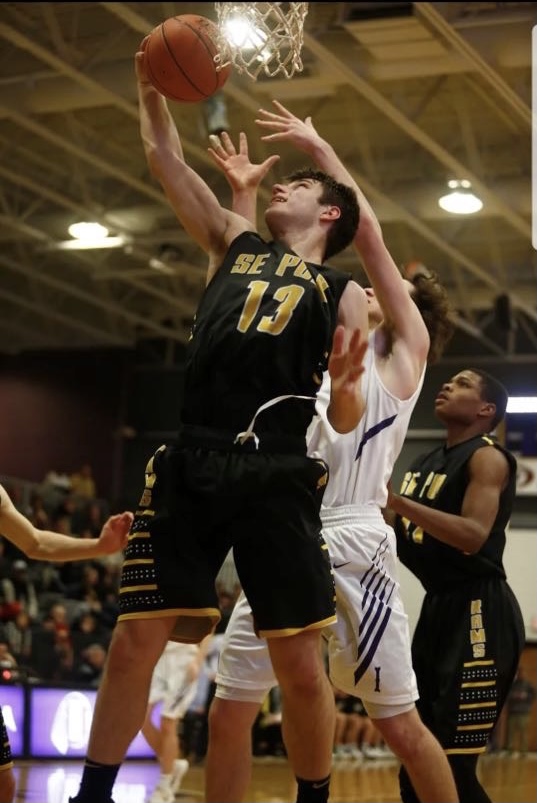 "We have to wear masks and I believe some schools that we were going to play will not be participating anymore," said Caggiano.
Caggiano is still excited for his final season, despite the COVID-19 changes.
"I'm very excited to have fun and work with my guys," said Caggiano.
The boys' team is strongly hoping to turn around their history, meanwhile, the girls' team is hoping to continue a culture of winning, with some key players returning from what was a very good team last year.
Senior Jaycie Elliott has been a member of the varsity squad since her freshman year, and she hopes to win a state championship in her final season at Southeast Polk.
"We are really wanting to make it to state. As a team, we are trying our best as a whole to follow COVID-19 protocols in order to keep our season going for as long as we can control," said Elliott. 
The Rams were a very good team last season, but this season they have even brighter aspirations.
"We are hoping that this year, with all the craziness and new rules, we will come together even closer as a team. I think team chemistry and playing together as one will help us go further in the state tournament than we did last year," said Elliott. 
When it comes to Elliott's personal goals, if they are executed, they will have a huge impact on team success.
"I am hoping to increase my shooting percentages, especially from 3. I also am hoping to get more steals this season," said Elliott, both of these specific statistics have been proven to lead to wins time and time again.
The Rams girls' team understands that their ability to play basketball is a privilege that could easily be taken away by COVID-19.
"I would describe our mood as grateful! Even though nothing is normal, we are all just so thankful to even get the chance to start practice as normal, even if it means we have to wear masks during practice," said Elliott.
Waukee swept Southeast Polk last year, and this has not been lost on the Rams this season, and they are hoping to return the favor.
"I think I am most excited about playing Waukee. They beat us twice last year and this year they have pretty much the same team. I am hoping we can get them back this time around," said Elliott.
There is lot's of excitement within the team about making another run at the state title.
"I am most excited for our games to make it to state, and hopefully playing at the state tournament if all goes according to plan," said Elliott.
The girls team has been a mainstay at the state tournament for a very long time, and they hope to continue that tradition of winning they have had under Head Coach Tracy Dailey, a former IHSAA coach of the year, while the boys are hoping to end what has been a multi-year state tournament drought, under relatively new Head Coach Alan Jenkins who will be starting his second season as the head coach of the boys' team.