Students Prepare for School Trips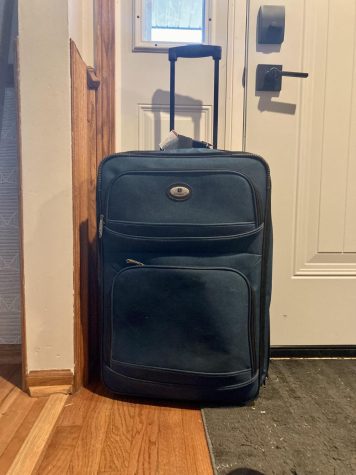 Students have opportunities to travel with each other through school trips and events. 
Sophomore Zoe Hinze went to Washington D.C. with Student Council for a leadership conference.
"I was really excited to learn all of the ways everyone around America is running things and seeing all the historical sites," said Hinze.
School trips can provide fun and new experiences. Aside from the leadership conference, Student Council was able to visit several historical sites. 
"We went to the convention all three days and after the convention we would go and see sites like the Holocaust Museum, and Lincoln Memorial. We also walked around Capitol Hill," said Hinze.
School trips can benefit students with experiences and can be a way to expand learning.
"It was a great experience for the Student Council in general and I learned so much," said Hinze. 
Educational school trips can help students be more engaged in learning and can be an efficient teaching tool.
According to research.com, "Among the many reasons why these excursions are organized include the belief that it boosts cultural awareness (79%), reinforces personal development (74%), as well as provides a positive impact on education."
Many departments at Southeast Polk organize school trips for fun. The band is going on a trip to Disney World during spring break this year.
Sophomore Claire Morrissey plays the clarinet in the band and is excited for the trip.
"I'm excited to go do the rides at Disney and go to Universal Studios," said Morrissey.
Students going on the trip will be able to do several fun activities and during their stay. Morrissey already has an idea of some things she hopes to do at Disney.
"I'll do some rides, probably get some stuff from gift shops, take pictures and just have fun," said Morrissey.
Preparation for the trip has already started, with some thinking about what they would like to bring on the trip.
"I'm probably going to get sunscreen, new clothes, and make a list of things I want to take beforehand," said Morrissey.