Rampage Senior Farewells: Madelyn Northway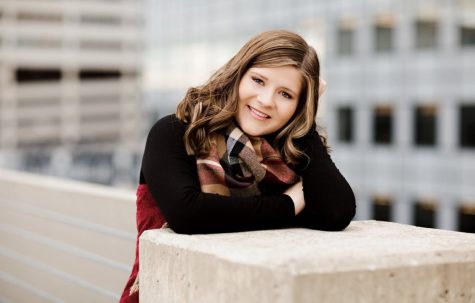 Rewind back to the beginning of August: I would have never thought I would have to end my time at Southeast Polk like this. I was so excited about all the things I had left to accomplish before heading off to college. Seeing as though it did not work out, this letter is something I can use to thank Southeast Polk High School for giving some of the best memories of my life. 
Reflecting on the past four years, I think the biggest takeaways I have learned are: get involved, make the most of high school, and be unapologetically yourself. Getting involved was such a highlight in my high school experience. I got to meet so many awesome people and learned to push myself in every way possible. 
Looking back, high school was such a blur. Going in as a freshman, I was terrified of what the next four years were going to be like. It seems like it all went too quickly, especially with the school year being cut short. Upon hearing the news, I felt like I still had a lot left to do at SEP before I went to college. So, take in every moment you have because it flies by. Being yourself is so important. High school is a time you find your friends and who you want to be. Do not be afraid of who you are. 
When it comes to classes I would recommend, it really varies depending on your interests. I might be biased, but Rampage was an amazing class to be a part of. I learned so much about writing; it was such a beneficial class to have. Another class I think people should take is Career Exploration. It was a new class this year, but provided me with real-life experience. I got to work with businesses by making social media plans, planning events, and seeing how everything works in a basic business setting. I loved having the opportunity to take as many classes as I could to discover what I wanted to be when I am older. I am so thankful for that. 
Leaving Southeast Polk comes with a lot of thank yous. I want to say thank you to any person that helped me succeed in high school. First, thank you to all of the teachers that helped me learn and grow. I also want to thank the administrators for making the high school feel so welcoming and accepting of people's differences. Thank you to my family who has supported me non-stop in anything I do and pushed me to make the most out of the opportunities I've been given.  A huge thank you to Ms. Boshart. You are such an inspiring person and such a personable teacher. You genuinely want the best for all of your students and you have helped me so much throughout my years at Southeast Polk. Lastly, a thank you to the Southeast Polk community. This school has let me discover so many amazing people and who I truly want to be when I am older. 
Leaving Southeast Polk, especially earlier than anticipated, only shows that things can change so quickly. I will forever cherish every memory I have at Southeast Polk and will forever be thankful I am a Ram. Southeast Polk opened so many doors for my future and I cannot wait to see what the next chapter brings for me. Remember, always be kind, laugh a lot, and never be afraid to be yourself.