Rampage Senior Farewells: Jasmin Mendoza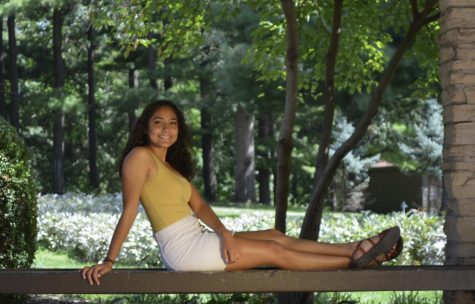 Throughout these past four years, I have had many ups and downs and plenty of challenges, both mentally and physically. Meeting new people and losing old friends all while maintaining good grades and participating in school, clubs and sports has built my abilities and helped shape me into the person I am today. I am grateful for all of the opportunities Southeast Polk has provided me and for every moment I got to experience. 
Some classes that I enjoyed taking and that I highly suggest are: biology, Health Careers and, of course, Rampage. I am a very science-oriented person. I love learning about the body and learning how the different bodily systems work, etc. Biology and Health Careers are eye-opening classes that help you experience many areas of science. Rampage is a different story, though. I joined Rampage during the second semester of this year. When I first walked into the classroom, I was immediately welcomed and I clearly understood that this was a class where strong bonds and friendships are created. Rampage helps you write about your interests and it gets you out of sitting in a chair for 45+ minutes to meet new people and build your writing skills. 
Make the most of your time as a teenager/high schooler. Before you know it, the life of an adult will come sprinting at you. As I got older, I had more responsibilities and I realized that I had piled so much on my shoulders. Learning to multitask and asking for help when you need it are big things that everyone should carry with them. I learned that it is completely okay to not plan your whole future out; your plans and interests change all the time. Above everything, I do wish someone would have pushed me harder to find scholarships and ways to financially support myself for my future. Underclassmen just need to understand that life is not always going to go as planned but that they can achieve anything they strongly put their minds to.
I want to say thank you to all my teachers, the faculty of Southeast Polk and everyone who made these past four years incredible. I'm sad that my senior year got cut a little short, but I wouldn't redo anything. Thank you, Southeast Polk, for every opportunity that I was given and for helping make my high school experience an unforgettable one.