Custodian Appreciation: Matthew Tipton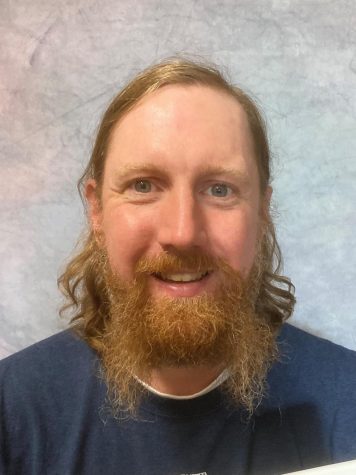 Q: What year did you start working at Southeast Polk High School?
A: 2014, 8 years [ago].
Q: What is your favorite thing about your job?
A: Making things clean and sanitary for the students.
Q: What do you love about Southeast Polk (the community, school, etc.)?
A: Seems like one big family. After the tornado everyone helped and it was nice to see that. It's like a working family, each department gets along with others.
Q: Where did you work before Southeast Polk?
A: I was a sub school bus driver when I worked at the lumberyard gate at Menards.  I enjoyed driving the school bus and became a full time bus driver, cook at the high school and summer extra custodian.  I then went on to become a full time custodian.
Q: What do you wish students knew about your job?
A: How hard it is at times. Bathrooms are hard to clean without making a giant mess, and the job itself is hard to do without getting messy.
Q: Why did you choose to work at Southeast Polk?
A: It pays the best, I liked it and originally got hired as a bus driver before a custodian.
Q: What are your favorite things to do while you're not at work?
A: Enjoy nature; hiking, biking, kayaking, anything.
Q: Is there anything else you would like to add?
A: Sometimes the band students are playing different classic rock and roll songs after school and I ask them "is that (whatever song)?" Then I tell them they have to try harder to stump me.