New Club focuses on Sustainability, environmental issues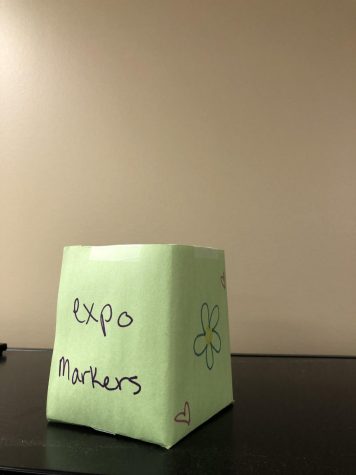 Environmental club leads Southeast Polk into new, greener beginnings.
The club meets every other Monday and has members that all have different reasons for being in the club, but their causes all the same.
Tylar VanPelt is a senior and founding member of the club.
"Pretty much everything you do leaves an impact,'' said Vanpelt.
The club, formed by Tylar VanPelt, Tayden VanPelt, and Emily Chenoweth, wants to bring more environmental matters to life.
These matters are important to organizers and members of the club. They hope to make them important to students as well.
"I feel like I provided leadership to the club because I kickstarted it. I look for opportunities for the club to make a difference," said Vanpelt.
  The Vanpelt sisters brought innovation to the table for Jed Dettmering. Dettmering, a science teacher and the club sponsor helps with environmental issues within the club.
"I think there's strength in numbers in issues as big as climate change and pollution," said Dettmering.
The club, although just starting out, has over 20 members and has already started to work towards their goals for the school year.
"Slowly converting the school to more green options, through the trays, technology and promoting awareness," said Vanpelt.
As for green plans in place, members feel as if those are currently missing at the high school.
"I just want to make our school a little greener than it already is," said Chenoweth.
She went on to say that making the Earth a better place could be as easy as students changing some of their everyday habits. As for the future of the club, many are optimistic.
"I see it being run by more and more underclassmen, more underclassman involvement, and whole school participation in our green initiatives," said Chenoweth.
The goals of the leaders of the group as well as the members are mostly the same: Southeast Polk, Iowa and the whole world need to become more green.